PG&E Wins Support From Key Bondholders for Restructuring Plan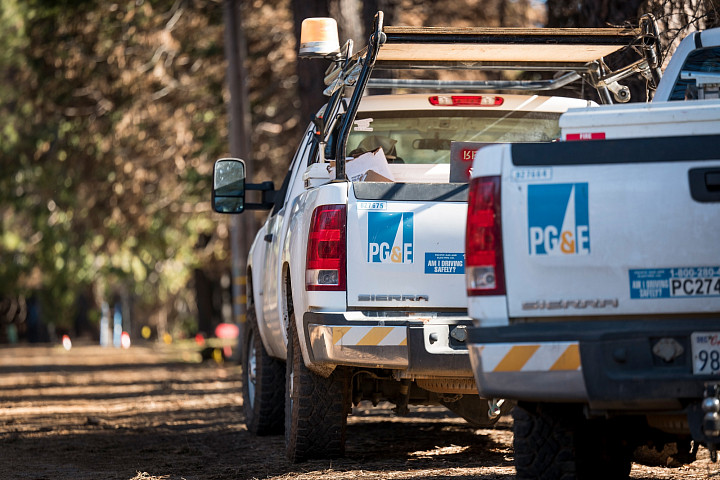 After spending almost a year at war with some of the biggest names in the financial world, bankrupt utility giant PG&E Corp. has finally got them on its side. Now it just needs to win over California's governor.
On late Wednesday, California power giant PG&E reached a settlement with a group of noteholders led by bond giant Pacific Investment Management Co. and activist investor Elliott Management Corp., who had repeatedly sought to derail the company's $46 billion restructuring plan. The deal turns some of PG&E's most formidable adversaries into backers of its turnaround proposal, bringing the company closer to gaining approval by a state deadline of June 30 and emerging from the biggest utility bankruptcy in U.S. history.
There's just one problem: Governor Gavin Newsom, whose backing is crucial to PG&E's restructuring, is still trying to block its plan. He rejected the proposal last month, raising concerns about its financing and governance. And the company has "yet to make a single modification" to ease them since, the governor said in a court filing that hit less than two hours before PG&E announced the deal with bondholders.
California's largest utility declared bankruptcy almost a year ago after its equipment was blamed for a series of catastrophic wildfires that killed more than 100 people and saddled the company with $30 billion in liabilities. It has since struck deals with almost every major stakeholder group, including the victims of the blazes it caused and their insurers. Shares, which have lost almost half of their value since the start of 2019, gained as much as 9% in after-markets trading on news of the settlement with creditors.
Elected Officials
PG&E Chief Executive Officer Bill Johnson said in a statement that the company remains "focused on working with key stakeholders, including elected officials and our state regulator, on how PG&E will look, act, and be held accountable as we emerge from Chapter 11."
Meanwhile, Newsom said in his filing Wednesday that the company's plan, as it stands, still doesn't comply with state law. He went on to accuse PG&E of trying to take advantage of the Chapter 11 process and to force state officials into approving a "sub-optimal" plan.
What Bloomberg Intelligence Says

"Settling more than $5 billion in make-whole claims may make even more sense for bondholders, given the likely minimal impact that ongoing appeals may have on PG&E's ability to exit bankruptcy. A noteholder loss at the bankruptcy court would likely significantly reduce the noteholders' leverage even though they can appeal."

-- Negisa Balluku, litigation analyst

Click here to read the report.
Newsom said the company's plan would pay $1 billion in financing fees and continues to depend on substantial debt and short-term bridge financing that would leave the utility without the resources it needs to invest billions of dollars in safety upgrades. He has also pressed for language that would allow the state to take it over should it fail to meet future safety standards -- a provision that emerged as a major point of contention between the governor's office and PG&E in negotiations.
PG&E said it was aware of Newsom's concerns and that additional changes to its plan were forthcoming. The company suggested in a filing with state utility regulators last week that it may make "material" changes to the non-financial terms of its bankruptcy exit plan, including governance, as a result of talks with the governor's office.
$1 Billion Saved
As part of its deal with bondholders, PG&E said it would save about $1 billion by refinancing higher-interest debt. Bonds paying lower interest rates would be reinstated and paid as normal. The new mix of debt will "reduce the weighted average coupon of PG&E's debt, the company said, consistent with the guidance given to the California Public Utilities Commission."
The agreement also gives the noteholders the chance to participate in any subsequent backstop equity commitments of up to $2 billion under certain circumstances.
Following the announcement of the bondholders' deal, Newsom's office said the governor continues to object to PG&E's plan.
The bankruptcy case is PG&E Corp. 19-bk-30088, U.S. Bankruptcy Court, Northern District of California (San Francisco)
— With assistance by Lynn Doan, Rick Green, and Scott Deveau
(Adds comments from Newsom in fourth paragraph)
Published on
Updated on
More